Top Rated Local® Heating & Air Services in Torrance
Clear All Rooter Keep Your Home Comfortable All Year Round
Your heating and A/C installation handled by the best.
Clear All Rooter provides the most professional installation services when it comes to heating systems and air conditioning. Keep your home comfortable year round with the heat and air that you need. With our customer service guarantee, we'll provide you with peace of mind and reliable service that you won't find anywhere else. Our goal is to help you stay within your budget with all of your installs and home services. Call Clear All Rooter today to have heating and air conditioning units properly installed in your Torrance home!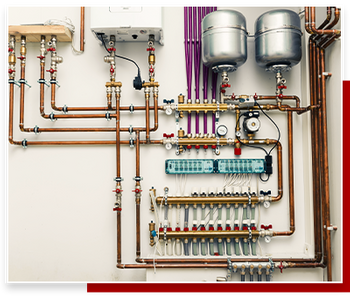 Why Choose Clear All Rooter?
Proven Experience
Quality Guarantee
Affordable Pricing
Free Estimates
And more!
Quality Guarantee – Clear All Rooter offers a solid customer service guarantee, providing you with peace of mind and reliable services with each visit. Trust the professional heating and cooling technicians at Clear All Rooter to properly install your new system. Clear All Rooter offers a quality guarantee that your system will function optimally for years to come. Whether you contact Clear All Rooter for expert installation or repairs to your heating and air conditioning systems, our guarantee provides added value and security.
Affordable Pricing – Heating and cooling systems are necessary for comfort in local buildings. Clear All Rooter provides premium HVAC services at competitive rates. We offer professional service and don't cut corners. Our goal is to help you stay within budget on new installs and upgrades. Call us today to set up a free estimate on your project.
Well known for their precision and professional service, Clear All Rooter HVAC technicians provide years of experience and a robust guarantee, all for a reasonable price. Contact our office today for more information on HVAC systems of all types.
Latest Tools
Clear All Rooter stays on top of all the latest developments in drain cleaning technology. New drain cleaning tools are being released seemingly every day, and they help us do the most efficient and cost-effective job possible.
Years of Experience
Clear All Rooter has been in business since 2005, so we've seen it all. And with our years of experience, we know all the ins and outs of drain cleaning. When you contact us, get ready to benefit from the knowledge that comes with our years of experience.
Whether you've got a clog in your toilet, sink, bathtub or washing machine, Clear All Rooter can help. Let us put our knowledge, experience, and cutting edge tools to work for you. Call for a free estimate today!